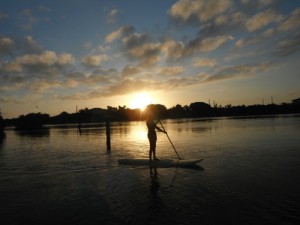 A Paddleboarding Adventure!
First time visitors to Key West, here is what we liked the best!! We stayed at the Westin Hotel, the view was breathtaking!!
SUP Key West was absolutely brilliant!! This was one of the activities we looked forward to the most! And, it exceeded our expectations! Learning to paddle was easy and the eco-tour through the mangrove canopy was excellent.
Our guide was knowledgeable and patient. She showed us so many animals we had never seen before, sea slugs, sea cucumbers and on the way back we spotted a small nurse shark, and a manatee. We were amazed at how much we could see from the boards its AMAZING!
You Gotta Try It!
Favorite restaurant well its a toss up, between Flaming Buoy and Santiagos Bodega! Both INCREDIBLE!
Lisa and Mike New York, NY